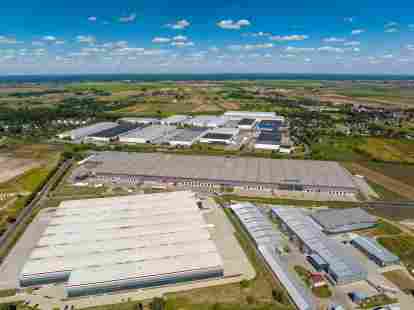 Europapier Polska has renegotiated its lease of over 14,000 sqm of warehouse and office space in P3 Błonie. The tenant was represented by real estate advisory firm Newmark Polska.
Europapier Polska is one of Poland's key distributors of printing and office paper, packaging materials, advertising materials and hygiene products. The Europapier Group operates in 13 CEE countries. It is part of the Heinzel Group, a leading industry investor with a global reach. Europapier Polska was founded in 1991 and has its head office in West Station, next to Warsaw West railway station. Its facility in P3 Błonie comprises over 13,700 sqm of warehouse space and a 450 sqm office.
"The renegotiation of the lease in P3 Błonie is fully aligned with the long-term strategy of Europapier Polska, focusing on delivering the highest quality logistics services. The company has for years been diversifying its business and growing its sales through e-commerce (B2BShop)," says Katarzyna Bojanowicz, Business Development Director, Industrial and Warehouse Department, Newmark Polska. "Our client's decision to stay on there was also influenced by its commitment to the wellbeing of its employees who have enjoyed working for the company and got used to the location in P3 Błonie over all these years."

P3 Błonie is a logistics complex located in the vicinity of national road 92, which connects Poznań and Warsaw, 9 km from the A2 motorway (Berlin–Poznań–Warsaw), 27 km to the west of Warsaw. P3 Błonie comprises 15 buildings. The owner of the warehouse park is P3 Logistic Parks.