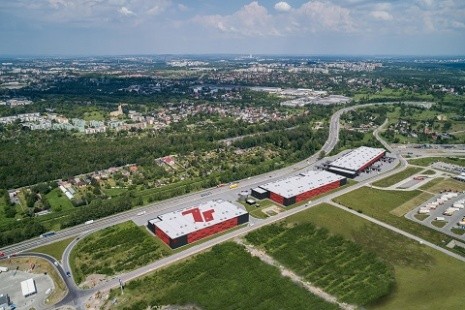 7R has launched its new project in Silesia: 7R Park Sosnowiec, which will comprise three Class A buildings offering a total of approximately 23,000 sqm. The facility will be developed in Sosnowiec's industrial district, in the vicinity of the S1 expressway and just a few kilometres from the A1 motorway. It will be located in the heart of the Silesian Agglomeration, providing easy access to urban infrastructure and skilled labour. 7R Park Sosnowiec is scheduled for opening in Q3 2019. Atlas Ward is the general contractor for the project.
7R Park Sosnowiec will offer both typical warehouse and office space, and premises suitable for light manufacturing. It has already signed up its first tenant: a logistics operator providing courier services who will occupy approximately 10,000 sqm of BTS warehouse space.
The buildings of 7R Park Sosnowiec will feature energy-efficient technologies such as LED lighting and infrared heating. The warehouses will offer an increased fire load of over 4,000 MJ/sqm. Thanks to its green solutions, the facility is undergoing BREEAM certification.