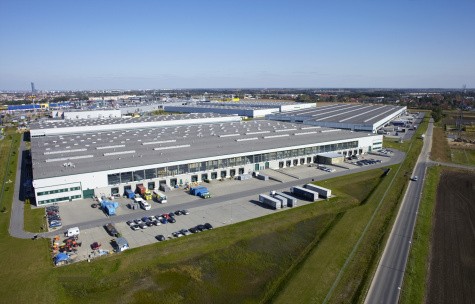 Fera, the operator of an online pet store, has renewed and expanded its lease to 9,100 sqm of warehouse and office space in Prologis Park Wrocław. The tenant was represented during the negotiation process by real estate advisory firm Newmark Polska.
Fera.pl, the online pet store owned by Fera sp. z o.o., has been present in the Polish market since 2014. It carries over 13,000 products for animals: pet food and treats, beds, toys, carriers and accessories – all provided by Polish distributors. The company supports animal welfare organizations and has received multiple awards for its services, including Laur Konsumenta 2019 (Consumer Laurel 2019). Fera also operates online stores in other countries, including Germany, Romania, Slovakia and Hungary.
"Our client was happy in Prologis Park Wrocław, with both its lease conditions and proximity to the A4 motorway. Located close to Wrocław, Fera is able to tap into the local skilled labour pool," says Miłosz Borkowski, Senior Associate, Newmark Polska.
"The COVID-19 pandemic has transformed shopping patterns. Having seen its retail sales grow, Fera decided to expand its warehouse capacity. We are delighted that the tenant trusted us to negotiate its lease with Prologis," adds Jakub Kurek, Head of Industrial and Warehouse, Newmark Polska.
Prologis Park Wrocław is a logistics park with an area of over 170,000 sqm located in the industrial zone in Bielany Wrocławskie. It features a number of innovative technological solutions that provide convenience and energy efficiency, and are good for the environment, including a smart metering system. Its key strength is its location next to Bielański Junction of the A4 motorway and roads connecting Wrocław with the capitals of Poland's neighbours. It sits just 10 km from Wrocław-Strachowice International Airport and 15 km from the centre of Wrocław.