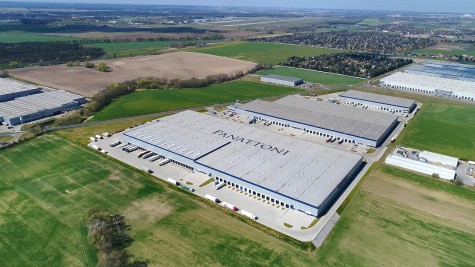 Trading company High Hope SupplyChain has leased close to 2,500 sqm of warehouse and office space in Panattoni Park Poznań VII. The tenant was represented during the negotiation process by real estate advisory firm Cresa Poland.
High Hope SupplyChain is a Polish subsidiary of Jiangsu High Hope International Group Corporation, which was established in 1996 and is now one of the largest trading companies in China. It operates as a foreign trade group and provides logistics services. In 2016, its annual export and import volume surpassed USD 3.5 billion.
"We greatly appreciate Cresa's huge commitment and professional advisory services. Thanks to the comprehensive assistance of their advisors, we completed our project within an optimal timeframe. We chose Panattoni's warehouses as they meet our requirements with regard to location, quality and occupancy costs. These factors were very important to us, because as part of our business we will deliver logistics services for our partners from China and Europe. Looking further ahead, we are planning to expand and grow both in Poland and other European countries. I am confident that this marks just a beginning of our successful cooperation with Cresa," says Dorota Kapelska, General Director, High Hope SupplyChain.
"High Hope SupplyChain was looking for modern warehouse space in the vicinity of Poznań. Key factors were a prime location, an appropriate shape of a warehouse unit and availability within a set timeframe.  Panattoni Park Poznań VII also meets our client's financial expectations. We are delighted to have been able to support High Hope SupplyChain in their search for a warehouse and negotiations of the commercial conditions of their lease," says Jakub Dudkiewicz, Senior Advisor, Industrial and Warehouse Department, Cresa Poland.
Panattoni Park Poznań VII is a modern distribution centre located in Żerniki, approximately 14 km from the centre of Poznań. It is part of a regional industrial and warehouse platform which benefits from its proximity to the A2 motorway and the S11 expressway. The complex also enjoys easy access by public transport, facilitating employee recruitment from Poznań and nearby towns. High Hope SupplyChain moved into the new space in March 2021.