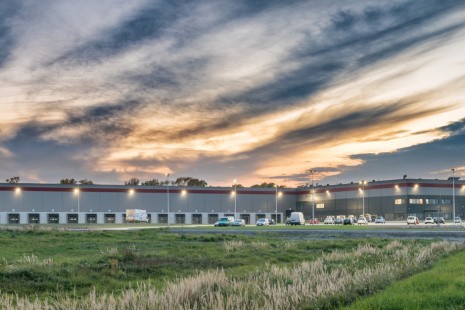 P3 has signed a lease agreement with InPost for 10,882 sq m. in the park P3 Piotrków. Logistics processes will be carried out on modern warehouse and office space as part of the service offered by the operator to e-commerce companies - InPost Fulfillment.
This is another area that InPost will allocate to service clients dealing in online trading. Just a few months ago, also for this purpose, the operator has rented 6,153 sq m. in another warehouse in the P3 Piotrków park. Together with the main sorting plant, the company already occupies over 35,000 in Piotrków. sqm.
InPost Fulfillment is a service of comprehensive service of warehouse processes for the needs of the B2B e-commerce market. As part of it, the entrepreneur can use, among others: InPost storage space, automated order processing and final picking and sending. Due to the fact that the facilities dedicated to the fulfillment service are located in the immediate vicinity of the operator's main sorting plant located also in the P3 Piotrków park, the shipping time is reduced to a minimum.