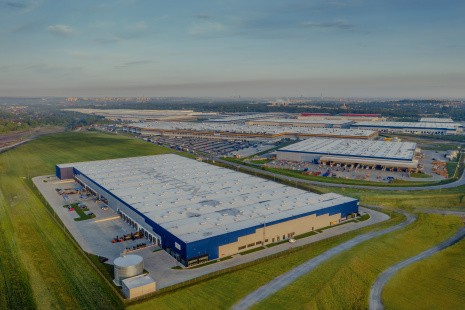 ITM Baza Poznańska, a Musketeers Group company that specializes in warehousing of products sold through the Group's Intermarché and Bricomarché stores, has leased 13,000 sqm of warehouse space in Panattoni Park Sosnowiec I. The tenant was represented during lease negotiations by experts of real estate advisory firm Cresa Poland.
ITM Baza Poznańska, which is part of the Musketeers Group, is responsible for warehousing and transporting goods to the Group's Intermarché and Bricomarché stores. To optimize its supply chain for the increased volume of products transported to locations in the south of the country and to accommodate the growth of its network and online sales channel, the company was looking for customized warehouse, office and social space in Upper Silesia and Zagłębie.
Panattoni Park Sosnowiec I is a modern logistics park located in Zagłębie, one of Poland's most urbanized and industrialized regions. The owner of the complex is Panattoni.
Justyna Kononowicz, Senior Leasing Manager, Panattoni Europe, says: "The strength of our facility lies in its location right by the S1 expressway, which enjoys access to the A4 motorway and Sławków Euroterminal, connecting Europe, Russia and China. I am delighted that we were able to propose such a strategic location to our long-standing client."
"The New Logistics Strategy of the Musketeers is built on solutions that address the current needs of the Group companies and secures our logistics chain against future challenges. Its implementation required adaptation of new sites to the latest tools in supply chain management and taking account of the rapid growth of e-commerce. That's why we have teamed up with the market leader offering the best solutions to look for new warehouse facilities," says Jacek Berger, President of Logistics at the Musketeers Group in Poland.
"ITM Baza Poznańska had clear expectations of what type of facility they were looking for. The key challenge was to find over 13,000 sqm of warehouse, office and social space that would be available within the timeframe required by our client. The tenant also expected at least 5,000 sqm of a paved storage yard allowing direct access to a warehouse, a 3,000 sqm shelter with a sprinkler system, and larger grade level doors. Not only did we manage to find a location that met the client's needs, but we also secured attractive lease terms and additional benefits. The tenant also has an option to expand in the logistics park. We are pleased that drawing on our expertise and experience we were able to support ITM Baza Poznańska in their search for the new location," says Jakub Kurek, Associate Director, Cresa Poland.