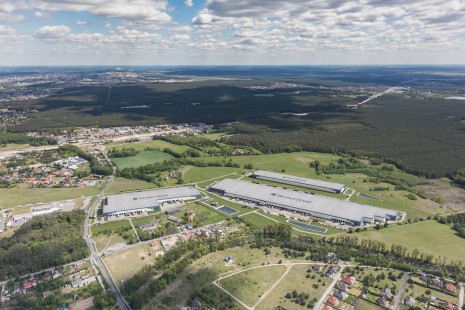 KRIS-TECH has been providing logistics services in the Bydgoszcz area to a leading soft drinks producer for over 14 years. To maintain efficient service delivery, the tenant decided to relocate to customized warehouse and office space.
"KRIS-TECH was looking for a new operational facility that would fulfil its requirements. Panattoni Park Bydgoszcz IV meets the tenant's needs – it was purpose-designed for distribution operations," says Natalia Mika, Advisor, Industrial and Warehouse Department, Newmark Polska.
"Space availability within the expected timeframe and an attractive rental rate were the key decision drivers behind the choice of this location by KRIS-TECH. The company was also looking for a facility meeting the highest standards to be able to deliver for its international client. We are delighted that we managed to fulfil the tenant's expectations," adds Jakub Dudkiewicz, Associate, Industrial and Warehouse Department, Newmark Polska.
Panattoni Park Bydgoszcz IV is a modern warehouse and logistics park in Lisi Ogon near Bydgoszcz. At full build-out it will comprise three buildings with a total area of over 110,000 sqm. Its key advantage is its location in the immediate vicinity of the S10 expressway, connecting the Szczecin-Świnoujście harbour complex and Warsaw. The planned extension of the S5 route will connect Bydgoszcz with the A1 motorway. Panattoni Park Bydgoszcz IV also enjoys access to labour in the Bydgoszcz and Toruń area. It will be BREEAM-certified at the Very Good level.