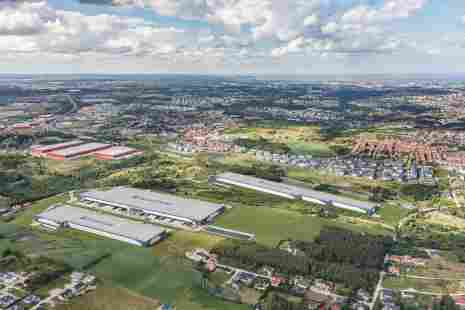 Mabor Logistic, a provider of transport, forwarding and logistics services, has leased over 3,800 sqm of warehouse and office space in Panattoni Park Gdańsk West II. Newmark Polska advised the tenant during the search for the right location and the negotiation process.
The core business activity of Mabor Logistic is freight forwarding by road, warehousing and international transport throughout the European Union. It cooperates with many trusted hauliers to provide a wide range of cargo handling solutions. Mabor Logistic has been trusted for years by leading market players to deliver high quality services. This year it has received Forbes Diamond 2023 for its operational excellence.
"Mabor Logistic was looking for a facility in the Tricity area. Key drivers in the choice of Panattoni Park Gdańsk West II included the availability of the warehouse within the required timeframe, its convenient location and an option to expand within the park," says Kaja Karbowska-Nowak, Senior Advisor, Newmark Polska.
The park, where Mabor Logistic leased space, was built by Panattoni, which has already delivered close to 600,000 sqm in the Tricity region and remains the most active regional developer.
"Having a huge portfolio of speculative stock in Pomerania has paid off once again - we were able to deliver tailor-made space within a very short timeframe," says Martyna Sochaczewska, Leasing Director, Panattoni. "The logistics sector is increasingly shifting its focus to the Gdansk area, driven by the expansion of the local harbour infrastructure and the steady growth in freight traffic. In 2022, a record 68.2 million tonnes were handled by Gdansk Seaport. The growing business potential needs industrial space, so we are not slowing down in Pomerania."
Panattoni Park Gdańsk West II is a modern industrial park located close to Tricity's ring road, between Jankowo Gdańskie and Kowale. The landlord's flexibility is a major advantage – warehouse space can be easily tailored to meet individual occupier needs. The complex has also been BREEAM Excellent certified for its user- and eco-friendly solutions.