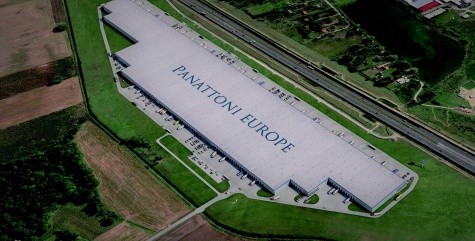 Panattoni Europe, industrial real estate leader in Europe, embarks on the largest project in the Warsaw region. The new facility, A2 Warsaw Park, will total 102,500 sqm of space and will be located next to the Grodzisk Mazowiecki Junction and the A2 motorway. The first tenant has already been secured – Raben Logistics Polska, taking up 30 per cent of the space. Project completion is planned for Q1 of 2020.
Panattoni Europe bets on the Warsaw region. A2 Warsaw Park is another class A warehouse project delivered by the developer in this area. The choice of Grodzisk was by no means random, it was dictated by the proximity of the A2 motorway, which is an important transport thoroughfare for both domestic and international logistics operations. It also provides a direct route to the German border, Poland's main business partner. The new location will be the largest park in the Warsaw region, as well as providing tenants with an attractive alternative to warehouses in Błonie, along the Poznań route. It was precisely these considerations that motivated Panattoni Europe's long-term partner, Raben Logistics Polska, to decide to lease 30,000 sqm at the new location. This is not the first collaboration between the two companies. To date, Raben Group has leased a total of 135,000 sqm of warehouse space from Panattoni Europe all over Poland.
As a result of dynamic business growth, the company started looking for a larger space to run its logistics operations. The new park will take over processes which have previously been taking place in the Warsaw suburb of Błonie. 
A2 Warsaw Park is a modern warehousing and office complex designed for both storage and light manufacturing operations. Like the developer's other facilities, it will be adapted to the needs of different tenants, in terms of the technical specs as well as the individual arrangements of manufacturing, warehousing, office and staff spaces. For the tenant's comfort, all drive-in gates into the facility will be placed at the ground level. Moreover, the spacious service yard is just 500 metres away from a direct entrance onto the A2 motorway in both directions. The distance to the Warsaw city centre and the Chopin Airport Warsaw is 30 km, and the Grodzisk town centre is 4 km away.