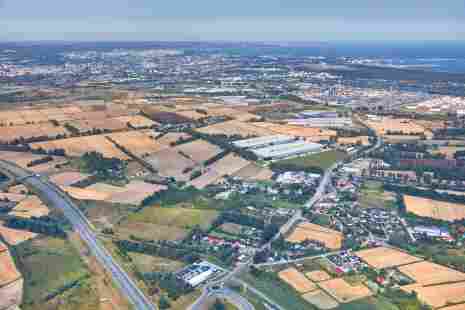 REGESTA S.A., a logistics services provider, has leased nearly 36,000 sqm in Panattoni Park Tricity East V. Its new facility will enable it to cooperate with the nearby seaport, offer container handling in the Baltic Hub and the BCT, and expand its sea transport services. The tenant was represented during the transaction process by real estate advisory firm Newmark Polska.
With a history spanning more than 28 years, REGESTA S.A. is a leading provider of logistics, transport and forwarding services. Its existing warehouses had a combined area of over 60,000 sqm. It has now more than doubled its warehouse footprint by leasing 33,000 sqm in Ruda Śląska and 35,900 sqm in Gdańsk, Pomerania.
Its core business includes contract logistics and transportation by road, sea and rail. REGESTA S.A. has a fleet of 330 tractor units and 380 semi-trailers, specializing in transportation using coil-mulde semi-trailers. It closely cooperates with contract hauliers operating over 200 semi-trailer trucks and complementing its transport services.
The high quality of its services is valued especially by companies from the steel and automotive sectors, for which REGESTA provides regular transportation of materials and semi-finished products. PV industry companies contracting door-to-door deliveries also constitute a substantial proportion of REGESTA'S client portfolio. REGESTA has an almost 700 strong team executing over 100,000 transportation orders annually.
"The Tricity warehouse marks a continuation of our diversification strategy. By offering maritime transport and related services such as container transport, comprehensive customs services, warehousing, picking and distribution, we enjoy a competitive advantage and are able to grow the client base of our warehouse in Gdańsk Kowale. The new area of more than 35,000 sqm will accommodate block stacking and racking systems, picking and cross-docking zones, a bonded warehouse, as well as modern customer service, forwarding and customs agency offices," says Marcin Szostak, Logistics Director, REGESTA S.A.
"We are expanding our warehouse capabilities in Tricity to meet the requirements of the market and our clients. With this location, which is in the immediate vicinity of the rapidly growing Baltic Hub, we have grown to become a leading logistics provider offering comprehensive supply chain services," says Natalia Szuba, Project Manager PV, REGESTA S.A. "We have the resources, the potential and full capacity to provide import and export by sea across continents, international FCL and LTL shipping by road and comprehensive logistics services which we are proudly able to offer our existing and potential clients."
"REGESTA S.A. has been going from strength to strength in recent years. We are pleased to be able to assist it in expanding warehouse facilities by as much as 100%. Its warehouse in the port of Gdansk, into which it will move in the first quarter of next year, will bring the company's combined warehouse footprint across Poland to over 120,000 sqm; REGESTA has also secured options to expand within industrial parks," says Michał Rafałowicz, Regional Director, Newmark Polska.
"Having presented various options to the client, we opted for the warehouse in Panattoni Park Tricity East V on account of its ideal location, which will support the business operations of REGESTA S.A. and significantly bring down its operating costs," says Janusz Dudek, Senior Advisor, Newmark Polska. "As the space is just being built, we were able to have it tailored to the client's technical requirements as much as possible with no need for any costly redevelopment. We have also ensured that the warehouse will be built to the fire resistance standard of above 4,000 MJ/sqm."
"In a short space of time, Regesta has leased almost 70,000 sqm in two Panattoni centres – one in Gdańsk and the other in Ruda Śląska. These two contracts for large spaces – both of which are of record-breaking size for the tenant – demonstrate how much Panattoni has to offer rapidly growing businesses. By supplying almost 600,000 sqm of modern industrial space in the Tricity, we are enabling our business partners to grow in a key location with access to the nearby port and good infrastructure and we are supporting the development of the entire region," says Marek Dobrzycki, the Managing Director w Panattoni.
Panattoni Park Tricity East V is a modern distribution centre in Przejazdowo, Pruszcz Gdański, close to the A1 motorway, Tricity's ring road and the Deepwater Container Terminal Baltic Hub. It will provide oversized doors and a storage yard for large goods. The facility will also feature advanced eco-friendly solutions and will be BREEAM certified.