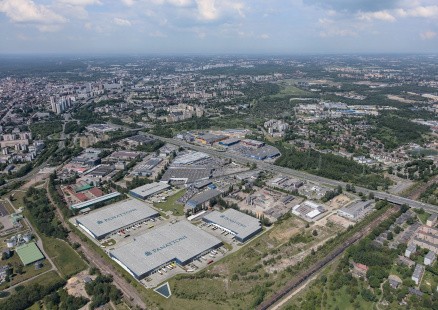 SIG, a supplier of building products on the Polish market with a history spanning over 25 years, has decided to relocate its branch. It leased 2,067 sqm of warehouse and office space in City Logistics Katowice. The tenant was represented in the negotiation process by real estate advisory firm Cresa Poland.
SIG is part of SIG plc, an international distributor of building products and solutions to both retail customers and corporate clients who are also able to order construction materials through a dedicated online platform. Thanks to its long-standing presence on the Polish market, it has built a strong nationwide distribution network.
"The relocation of our Katowice branch to a modern logistics centre marks another step on our path of consistent growth. Appropriate logistics conditions ensuring seamless deliveries and safe storage of products are very important to SIG. I am pleased that SIG's new location in City Logistics Katowice meets these conditions and will provide an even more comfortable experience for our clients and employees," says Bartosz Pilch, E-commerce and Marketing Director, SIG.
City Logistics Katowice is being developed by Panattoni, one of the largest industrial developers in Europe. The BREEAM-certified park comprises four class A buildings. It boasts an excellent location – 4 km from the centre of Katowice, 5 km from the A4 motorway and 29 km from Katowice Airport. This location makes for easy access to labour and efficient logistics.
"Driven by the buoyancy in the building products market and its intention to grow in the Katowice region, SIG decided to relocate its branch and expand leased warehouse space. The company chose City Logistics Katowice on account of its location, the landlord's flexible approach and attractive lease conditions," says Jakub Dudkiewicz, Senior Advisor, Industrial and Warehouse Department, Cresa Poland.