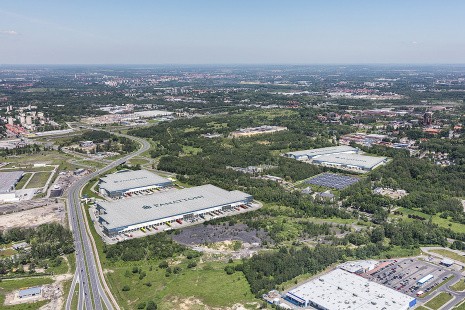 Spokey, a specialist supplier of sports equipment and accessories, has leased 3,200 sqm of warehouse space and 120 sqm of office and social space in Panattoni Park Ruda Śląska III. The tenant was represented during the process by real estate advisory firm Cresa Poland. The start of operations is scheduled for Q4 2021.
Founded in 2004, Spokey is a Polish distributor of sports equipment and accessories in Poland and Europe. It cooperates with 11 retailers on the Polish market and distributes products via online platforms Allegro.pl, Amazon.de and Amazon.it. Spokey has built a 120,000-plus customer base across Europe, selling four million products annually. Following its rapid growth, it has opened a branch in the Czech Republic.
Panattoni Park Ruda Śląska III is a distribution centre consisting of two warehouses that are currently under construction in Upper Silesia. It offers more than 71,000 sqm of high specification BREEAM-certified warehouse space. Its key advantages include its location with easy access to major roads and warehouse and office units that can be customized to meet individual occupier requirements. 
"Spokey decided to optimize its logistics operations and downsize its space. The facility's optimal location was also an important factor as it will make for easy relocation," says Jakub Kurek, Associate Director, Industrial and Warehouse Department, Cresa Poland.