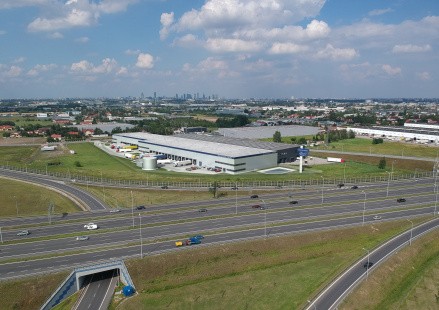 TKD Polska, a producer of cables, wires, accessories and cable systems, has leased more than 800 sqm of warehouse and office space at Panattoni City Logistics Warsaw Airport. The tenant was represented in the negotiations by Cresa Poland.
TKD Kabel is one of the world's largest suppliers of cables, wires and cable accessories. It has operated in Poland since 2007 under the business name TKD Polska sp. z o.o., constantly maintaining a strong market position. The company distributes a wide range of products from its warehouse in Poland and the central warehouse of TKD at Nettetal, Germany.
"Leasing the space in Warsaw by TKD Polska means relocating its warehouse closer to the main office in Warsaw. Our client was looking for an A class SBU that would enable storage on high storage racks and the heaviest goods of to 5 tons on the floor. The location near the airport will significantly improve supplies to the company's end customers and provide access to qualified staff," says Miłosz Borkowski, Senior Advisor, Industrial and Warehouse Department at Cresa Poland.
 The Panattoni City Logistics Warsaw Airport office and warehouse complex is located in Szyszkowa Street near Warsaw Chopin Airport. Its close proximity to the main Polish airport is the key advantage of the warehouse park.