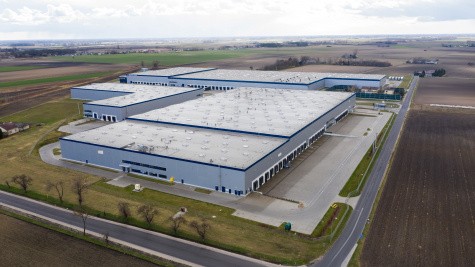 Logistics firm Deka Trans moved into Tristar Grodzisk's industrial and logistics park in May. The company works in warehousing, packaging and distribution services. The new tenant is occupying 6,500 sqm of warehouse and office space. The Tristar project is a joint venture between EPISO 4 and White Star Real Estate, focused on investing in and running class A industrial and logistics properties. The tenant was represented during the process by real estate advisory firm Cresa Poland.
Deka Trans was established in 2004 and specializes in providing complex services and solutions to manufacturing and FMCG companies. Deka Trans offers a full array of logistics services, including anything from transport, to storage, co-packing, e-commerce, and even IT process support. They also assist with the distribution of finished products to consumers, and support production storage operations. The company is particularly active in Warsaw and Central Poland, and in their search for a new warehouse facility chose to prioritize location – making Tristar Grodzisk an especially compelling choice.
"Thanks to its proximity to the A2 motorway, Tristar Grodzisk is one of the best and most valued locations for tenants in the region. It is a modern facility – built relatively recently in 2016 – which provides an additional advantage against competitors in the Grodzisk Mazowiecki area. Tristar Grodzisk has the added benefit of being located only 19 km from the Warsaw beltway, and 38 km from the capital's city-center. We also have the option to adapt the space to suit the needs of our tenants," says Urszula Rasmussen, Head of Industrial Leasing, White Star Real Estate.
Tristar Grodzisk is located near the town of Radonice. This location works well as a base for distribution of goods to the Warsaw market, making it particularly attractive for those in the logistics and transportation industries. It also enables quick access to the motorway which runs to Germany, and the S2 road, ensuring speedy connection to Warsaw's southern bypass.
"Every logistics company pays attention to two features when it comes to warehouse facilities – location and cost optimization. Tristar Grodzisk has a good location, and it fits well with our operational strategy. It is a very modern facility that meets all of our current requirements. We value long-term relationships with business partners, just like Tristar – which resulted in a quick and efficient contract signing, and terms that satisfy both parties," says Sebastian Pazurek, CEO of Deka Trans.