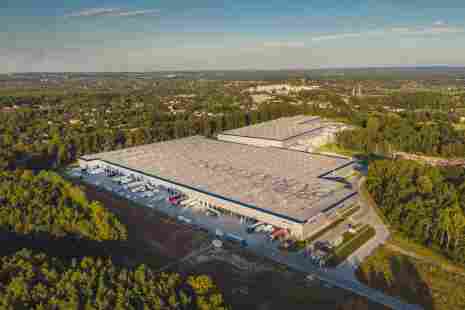 Lighting company Wojnarowscy has agreed a lease renewal for 3,870 sqm of warehouse and office space in Panattoni Park Sosnowiec II. The tenant was advised on the lease renegotiation by experts of real estate advisory firm Newmark Polska.
Founded in 1990, Wojnarowscy sp. z o.o. has grown to become the lighting industry leader. It operates several brands including Spectrum LED, Wojnarowski Lighting Design and Spectrum Smart. To date, the company has produced 15,000,000 lighting units and its portfolio includes 10,000 types of lighting products. Wojnarowscy also has its own modern laboratory, design team and production line of LED luminaires to deliver safe and reliable products. Its innovative solutions are on display in its showroom in Katowice, ul. Gospodarcza 16.
"Favourable lease conditions and successful cooperation with the landlord influenced the tenant's decision to stay on in Panattoni Park Sosnowiec II. Not having to relocate, the company is able to focus on its core business and continue to benefit from tenant improvements. We are pleased that Wojnarowscy has once again decided to rely on our services and that we managed to support it in securing optimal conditions for further growth," says Michał Kozar, Senior Associate, Industrial and Warehouse Department, Newmark Polska.
The park has been developed by the leading industrial developer Panattoni, which has already delivered over 2.5 million sqm in Silesia.
"Benefiting from a combination of the strategic locations and high quality of Panattoni developments in the region, our tenants frequently choose to renew leases or to expand. The continuation of the lease agreed with Wojnarowscy is the ultimate sign of appreciation of the modern space, which we have perfectly adapted to our client's special business requirements," says Justyna Kononowicz, Senior Leasing Manager, Panattoni. "We are delighted to be able to support the growth of a company developing modern lighting solutions which are so much needed for the green revolution and keeping pace with net zero ambitions."
Panattoni Park Sosnowiec II is a complex of two warehouse buildings in Upper Silesia, located off the S1 expressway and close to Sławków Euroterminal, which serves both standard- and broad-gauge railway. It has been BREEAM Good certified for its energy efficient and user-friendly solutions.